These printed Tour Guides as well as a other local information can also be picked up
at the Bellville Chamber of Commerce on the historic downtown square
during business hours if you find yourself in town without them.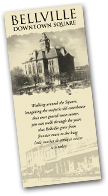 Bellville Downtown Square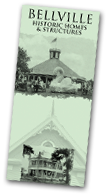 Bellville Historic Homes & Structures
Guided Group Tours of Bellville are available, by reservation.
For details, contact us.