Welcome to the Bellville Historical Society
Preserving Yesterday for Tomorrow.
The Bellville Historial Society consists of an energetic, dynamic group of individuals whose main focus is the restoration & preservation of the historic sites & buildings in and around Bellville. We hope you enjoy visiting our website, and our little slice of Texas heaven.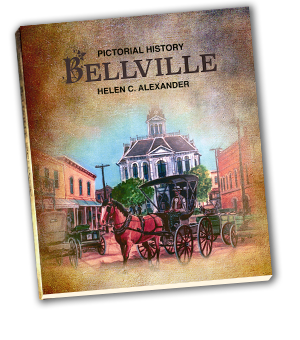 Copies of the book Pictorial History of Bellville
by Helen Alexander are now available.
The book is quite substantial at 290 pages and is chocked full of photos regarding Bellville history.
Each copy is $35.00
You can currently pick up copies in shops all over Bellville and will soon be available right here online.
We are a non-profit organization and proceeds go to the Bellville Historical Society.